Ransomware attacks have grown dramatically, with 2020 recording a 69% upsurge in ransomware attacks from 2019. This percentage represents 791,790 ransomware complaints received, with losses of more than $4.1 billion. These numbers are alarming, and a large number of these ransomware attacks are targeted at small and medium-sized businesses. Unless you implement strong ransomware protection, your business may suffer extensive financial loss and reputation damage.
Ransomware protection is central to protecting a company's assets from the losses stated above. Adopting an enterprise ransomware prevention program strengthens your company's endpoint security and prevents attackers from bypassing access controls.
Below, we look at ways to prevent ransomware and create a bullet-proof IT landscape.
Why You Need Ransomware Protection?
Ransomware is a silent enemy of any organization. Often, companies are caught unaware and start scrambling for last-minute solutions. Unfortunately, by the time you get to the root cause, you'll have lost valuable data and spent resources to recover your systems. The net effect of a sudden attack is lost revenue, productivity, and trust that your customers had in your business.
Numerous high-profile ransomware attacks indicate the need for tamper-proof protection. A notable example was the Colonial Pipeline hack that stalled the company's gas operation. Even though the government helped recover some lost revenue, the company had to pay $5 million in Bitcoin to recover their systems.
Cybercriminals are getting more sophisticated. Traditionally, hackers would hold data or device configurations hostage to extort some financial gain. Now, criminals "dwell" in an organization's system and go undetected for months as they scan the system and collect valuable business data.
By the time you uncover their stealth operations, they will have accessed business secrets, confidential communication, and personal information from your databases. In such a scenario, you'll have no option but to pay the ransom because the data they collected could cripple your company.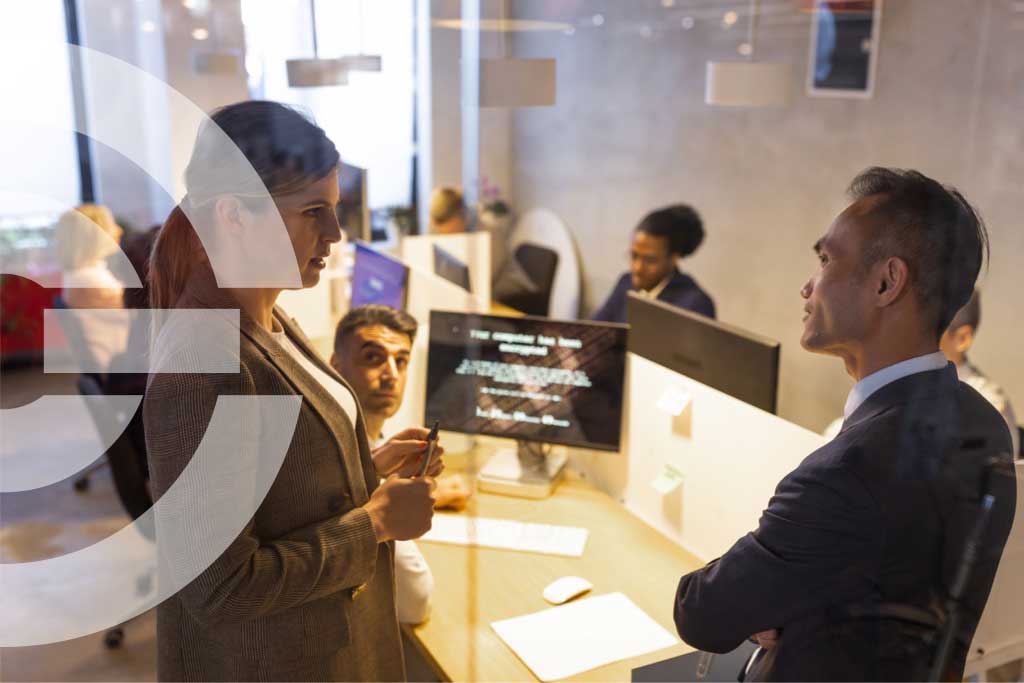 But it doesn't have to be this way. Implementing continuous round-the-clock security measures and policies protects your company from threats and vulnerabilities. To begin with, it's crucial to understand the factors that make you an ideal target for a ransomware attack and why you need ransomware protection:
Endpoints have outdated software. Outdated software means you don't get the latest security patches and are more exposed to cybercrimes.
You are not updating your operating systems. Again, old versions do not have updated security controls.
Having "sporadic" security measures means systems are not scanned frequently enough. In addition, not having a continuous ransomware program increases the success rate for attacks.
Endpoints are not centrally monitored. Ransomware goes undetected while causing more damage if you don't centralize the management of your endpoints.
You don't have a secure backup of all your files. As a result, in the event of an attack, your operations are crippled because you don't have a copy of your company's data. Or, if you do, it might be weeks or months out of date.
Once you understand your organization's vulnerabilities, implement a vulnerability management strategy and a unified endpoint management plan to build an impenetrable IT landscape.
Ransomware Protection Strategy
Learning how to protect from ransomware attacks requires a multi-pronged strategy that goes way beyond antivirus software. Simply put, your primary objective is to stop attackers from penetrating your systems and limiting the ransomware damage if it occurs. This will guide your security policies, monitoring activities, and security measures you'll put in place.
The steps below provide a framework for developing actionable strategies for how to protect your PC from ransomware and how to protect from ransomware viruses.
Create an Inventory of All Your IT Assets
Documenting your IT assets is the first step to creating a ransomware protection strategy because you cannot protect assets that you don't know about. These assets include your IT hardware, networking tools, databases, mobile devices, cloud infrastructure, software, and applications.
Next, analyze each item, its value, potential vulnerabilities, and how much loss you'd make in case of a ransomware attack on those assets. The Canadian Centre for Cyber Security developed a guide on how to classify cloud-infrastructure security. It's a great tool to profile your assets and determine the level of protection they require.
Develop Security Domains and Infrastructure
Create a security infrastructure by implementing security policies such as the zero-trust paradigm. The zero trust principle is tailored to protect IT assets through:
Identity management
Access controls
Network segmentation
Layer seven threat prevention
In addition, control administrator privileges using the least authority concept to control who gets permission to access admin functionalities. This measure restricts software installations only to administrators.
Another concept to add to your security infrastructure is the least functionality model. This principle controls endpoint functionality to provide assignment-specific capabilities and restricts the use of specific software and protocols.
Therefore, the least functionality limits system activity to only mission-critical components making it easier to detect ransomware attempts.
Create an Incident Response and Recovery Plan
A Cyber Incident Response plan (CIR) underpins the objectives stated above; develop a response plan to neutralize attackers from penetrating your systems and a recovery plan to limit the ransomware damage.
Next, ensure to test and validate your goals routinely. A disaster recovery plan helps you restore mission-critical operations from your backups and continue serving customers as you resolve the ransomware issue at hand.
In addition, a Cyber Incident Response (CIR) plan contains tools on how to protect your pc from ransomware and how to protect from ransomware viruses. These tools help organizations manage cyber incidents appropriately before, during, and after the attack rolls out.
Remember to pull in all your company's stakeholders by educating them on measures they can implement in their capacity to protect from ransomware attacks. In addition, regular training will equip them with skills to spot ransomware attacks and report such cases.
Implement Security Tools and Controls
Once you complete the stages above, you now have a clear idea of your company's assets, vulnerabilities, potential threats, and a proper recovery plan. In addition, having completed the steps above allows you to tailor security controls to each endpoint and job function.
The National Institute of Standards and Technology (NIST) developed a timely framework to guide organizations in mitigating security risks. Some of these controls include:
Always use anti-malware software and set automatic rules to scan all network activities
Implement tight security measures in adding bring your own devices (BYOD) to your network
Backup your files, applications in a separate system away from your company's networks
Use proxy servers to block access to personal accounts like personal emails and social media sites
Constantly update security patches for your endpoints and cloud systems
Block access to suspicious sites
Configure your network only to allow app and file downloads from vetted websites
Train your stakeholders on how to identify phishing attempts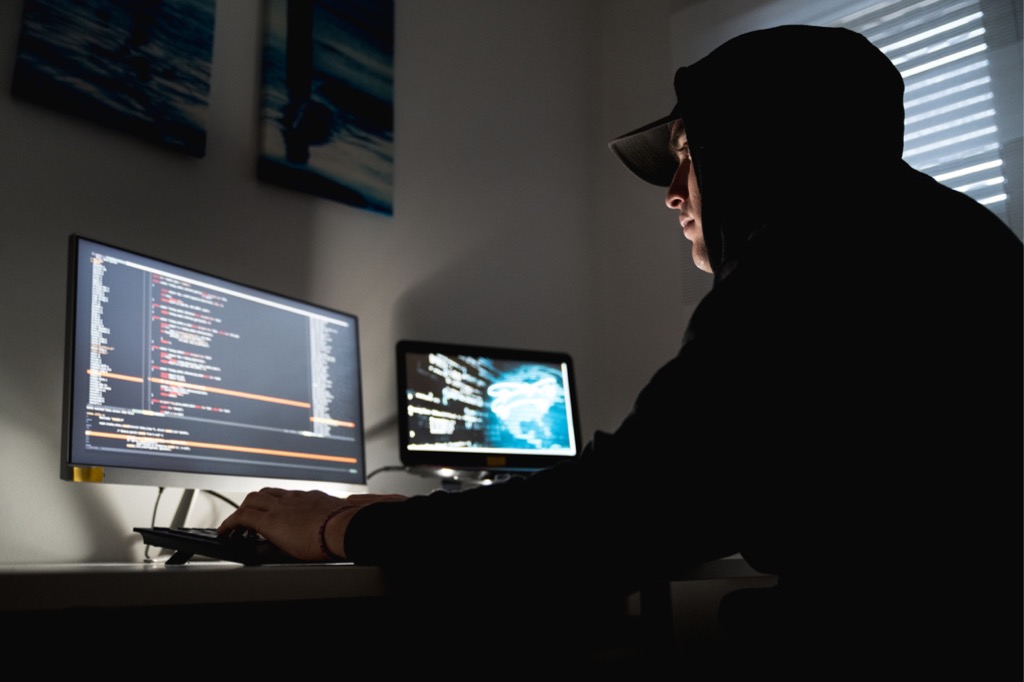 Ransomware Protection is a Ransomware Vaccination
There are numerous ways to prevent ransomware. We've highlighted some of the ways to prevent ransomware best practices:
Avoid clicking suspicious-looking links in emails or on websites you are not familiar with. Clicking such a link could automatically download harmful content or lead you to a fake website to steal your information.
Refrain from disclosing sensitive or personal information. Sometimes ransomware attackers can target you using social engineering through voicemails, phone calls, or familiar-looking messages. For example, the attackers could call with information about a problem with your bank account, then ask you for your account password. Never give anyone a password. Always contact the company to confirm validity.
Avoid opening or clicking on suspicious attachments. Always check the sender's email address to confirm validity. Most cyber criminals use the public domain to send phishing emails. Never allow macros to open if the email request you to activate macros. For personal users, mark emails as spam and block the sender or report the issue to IT admins.
Avoid connecting your computer to unfamiliar storage devices like USBs or hard disk drives. Always validate the source and run antivirus software before launching the contents in the machine. Even if you're the owner, always run it by your anti-malware software before launching any file.
Continually update your applications and operating systems. Software companies also understand security challenges, so they work overtime to identify loopholes in their software and send security patches. Working with old versions exposes you to security risks because developers are usually updating security the latest software.
Refrain from bypassing your device's security infrastructure to download from unknown websites, especially for mobile applications. Mobile operating systems come equipped with security controls. Circumventing these security measures exposes you to potential hackers. Instead, try as much as possible to download apps from regulated app stores and implement anti-malware protection to scan downloads from unverified websites.
Only access secured websites that indicate 'HTTPS' and not 'HTTP.' Most browsers will also notify you if a website is potentially harmful and encourage you not to click on the link.
Use a virtual private network (VPN) for browsing on public networks. VPNs encrypt your data traffic when communicating with a website preventing attackers from hijacking your interactions and collecting valuable information.
Conduct penetration testing exercises to check the strength of your anti-ransomware protection. Pen testing identifies loopholes and weak areas within your system and recommends solutions to secure your systems.
Always back up your files and applications to prevent business downtime in case of an attack.
Remove human action in anti-spam controls. Attackers often rely on user actions to click on links or downloads. Customize your security settings to detect and automatically block spam messages without needing human interaction
Partner with Experts in Ransomware Protection
Keeping one step ahead in ransomware protection and the continually evolving threat landscape is a full-time activity and requires specialist knowledge and skillset. Many smaller organizations do not have dedicated resources or a budget to hire security experts.
Relying on a trusted partner in cybersecurity is a proven, cost-effective alternative. CG Technologies have over 25 years of experience delivering exceptional services to 100's of companies in the Greater Toronto Area.
Our managed cybersecurity services take care of your IT security needs allowing you to focus on your business' growth. We've designed our security services and solutions around the problems and obstacles that face small to medium businesses every day. Download our whitepaper, the small business guide to ransomware protection or contact us to arrange a security assessment before a security breach or ransomware attack impacts your business.