As more companies migrate to cloud computing and employees switch to remote work, the volume of cybersecurity threats has consistently grown. This steady growth in security breaches has evolved from simple malware to sophisticated threats capable of penetrating even the most secure organizations. The result is significant financial losses. As of 2020, the average cost of an endpoint security breach is upwards of $5 million in data loss, IT infrastructure damage, and lost productivity.
In the past, companies got away with modest security setups because IT hardware was the main attack surface. But the growth in connectivity, cloud computing, and data sharing necessitates a different approach to endpoint security.
Endpoint security can be complex if companies do not incorporate endpoint protection into the overall business strategy. Treating it as a one-off activity reserved for your IT department exposes your organization to unexpected disruptions. But it doesn't have to be this way. You can bulletproof your IT landscape to quickly neutralize threats by implementing high-tech endpoint solutions.
To start with, let's examine further what endpoint security entails and how to begin protecting your IT landscape.
What is an Endpoint?
An endpoint is a remote system that connects and communicates over the network it's connected to.
Endpoints are the main entry points into a company's data, hardware, and digital infrastructure. They constitute of:
Laptops
Desktops
Smartphones
Tablets
Internet of Things (IoT) systems
Workstations
Servers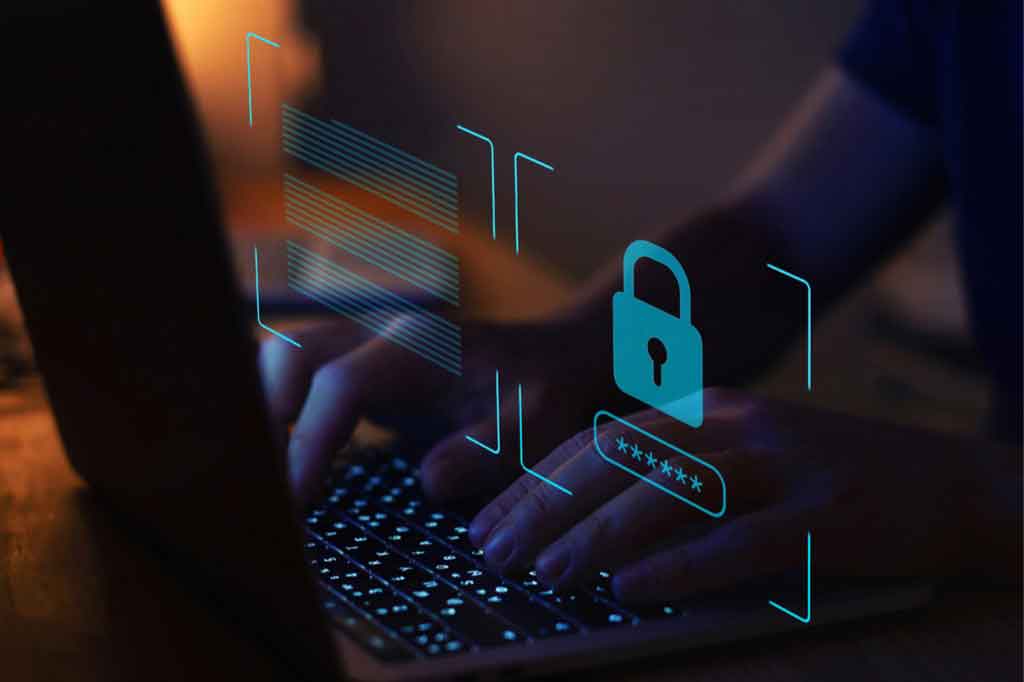 Endpoint devices represent the critical attack surfaces that cybercriminals infiltrate by executing harmful code to alter device functionality. This alteration allows attackers to exploit loopholes within your IT systems.
Attackers target endpoints to achieve the objectives below:
Utilize an endpoint to access valuable data and assets on a company's network
To access endpoint devices and take control of their functionality to infiltrate and manipulate your IT systems, aka to hold devices for ransom
To track users and collect confidential information
To execute DDoS attacks by disrupting network traffic or diverting it to a different network
What is Endpoint Security?
Endpoint security is a set of tools, policies, and procedures that govern how entry points for end-user systems are accessed and secured across a company's network. Unfortunately, the explosion of data sharing and accessibility has created a breeding ground for cybercriminals to thrive.
It ensures that entry points are first secured to prevent attackers from accessing this data. Remember, the goal of any malicious attacker is to exploit vulnerabilities within your entry points before they get to your business data. 
Modern endpoint solutions are designed to provide multi-level protection by allowing IT admins to quickly discover, analyze, prevent and contain potential and ongoing attacks.
Endpoint protection is often applied interchangeably with endpoint security. Endpoint protection is the software used to address security issues in endpoint systems. This distinction means that endpoint protection is a category within endpoint security.
Endpoint Security Components
It's essential to understand the different endpoint security components to avoid confusing them with malware protection. Endpoint security solutions include the features highlighted below:
Machine-learning and Artificial Intelligence capabilities to discover zero-day threats and conduct "zero-trust" analysis of user activity in real-time
Advanced endpoint protection suite that includes malware and antivirus protection to detect automatically, correct and neuter malware across endpoint devices, operating systems, and cloud infrastructure
Responsive web scanning to ensure safe and secure web browsing. The web security feature also scans downloads to protect user devices from harmful malware.
Prevention of data exfiltration by automatically classifying and restricting data access
Firewall implementation to scan and block harmful attackers
Installing communication gateways to block social engineering tactics such as phishing,
Routine monitoring and reporting on system health
Identity management and network access authentication
Insider monitoring and threat protection
Cloud infrastructure threat protection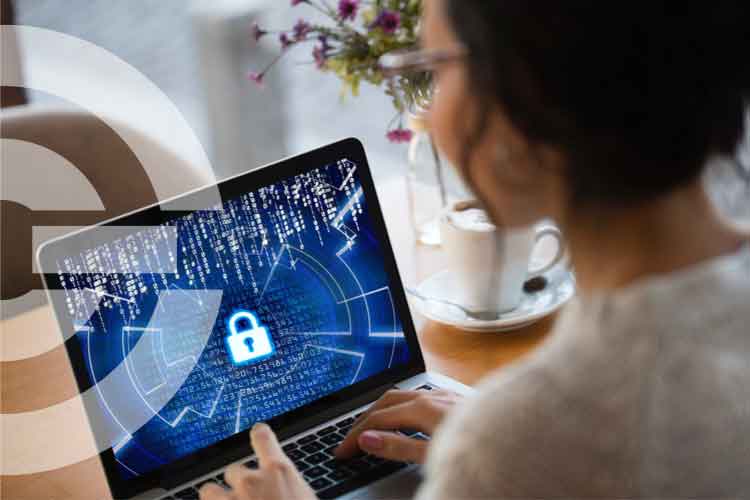 There are multiple types of endpoint security, and they include:
Malware protection – e.g., antivirus software, firewalls
Browser scanning – to prevent unauthorized downloads on company networks and devices
Application control – controls access and permissions for applications through blocklisting, safelisting, and gray listing
Network access management – secures protocols and networking devices to allow users to use these resources from any location without compromising the company.
Endpoint encoding and encryption – involves scrambling data and communications to prevent hackers from hijacking the endpoints.
Cloud infrastructure security – a form of endpoint security that protects cloud services against attackers
Communication gateway security – involves protecting emails and text-based messaging from social engineering attacks.
How Does Endpoint Security Work?
The primary objective of any endpoint security platform is to secure access, data, and workloads connected to all devices within a company's network.
The endpoint solution achieves this by applying XDR (Extended Detection and Response) policies. XDR principles explore and examine activity as it streams in and out the organization's networks and compares this data against a threat database stored in the cloud.
Endpoint security software provides IT admins with a centralized interface installed in a server, private network, or server. Admins can access the endpoint platform remotely, and it enables them to regulate device and network security. Client Management Tools are then assigned on-premises or remotely to each endpoint device.
With the endpoint security solution up and running, the platform runs various actions to enhance security:
Push security updates and conduct automatics patch management
Authenticate identity and login in attempts
Push security policies to endpoint devices
Application monitoring and control to track unauthorized downloads
Prevent data loss through end-to-end encryption
Malware detection, deletion, and neutralization
Zero-day attack prevention
The Importance of Endpoint Security
Endpoint security affects business growth and customer experience with your products. For example, if your company continuously faces threats, customers will be apprehensive about interacting with your services. In addition to this, below are reasons why you need to integrate endpoint security solutions into your business operations:
1. Automated Patch Deployment
Continually applying security patches is a significant headache to IT staff, especially for companies that do not have endpoint management software. By automating patch distribution through your endpoint security solutions, IT staff can focus on more important tasks rather than firefighting application flaws.
2. Improves Device Auditing and Maintenance
IT admins can easily audit IT infrastructure with an effective endpoint security platform. You easily pull security reports to identify problem areas and then develop solutions to tackle the problems. These security reports also help in vetting third-party business applications to determine their relevance to your company. 
Furthermore, audit histories provide real-time data on perpetual problem areas in devices and within your network.
3. Provides Real-Time Data to Support Business Decisions
Endpoint security solutions can deliver valuable insights into a company's performance. By identifying areas where the company struggles with security, enterprises can restructure their business model to ensure safety and continuity.
Enterprise Endpoint Protection vs Consumer Endpoint Protection
Enterprise endpoint protection differs from consumer endpoint protection in the following ways: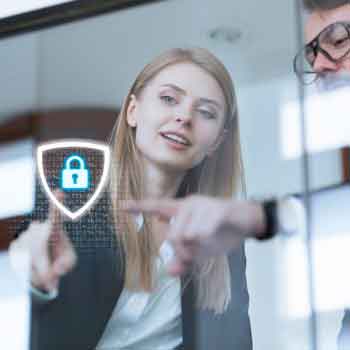 1. Patch Management
With consumer endpoint protection, you're dealing with fewer endpoints, so you can easily update security patches from software vendors. However, security patch management happens from a central console to save time and service costs with enterprise endpoint protection.
2. Permissions and Accesses
Individuals rarely possess the right to change admin privileges on their devices. This privilege is a preserve of your IT team. But with enterprise endpoint protection, admins can change access rights and freedoms for endpoint devices and systems.
3. Monitoring and Tracking
Monitoring enterprise endpoints is a necessity due to an increased number of users, devices, and motives. However, with consumer endpoint protection, individuals rarely track their activity unless they've installed malware protection that provides a tracking service.
Difference Between Endpoint Security and Endpoint Protection
As mentioned earlier, endpoint protection is a category within endpoint security.It integrates a mix of protection tools, policies, and procedures across a company's IT landscape. 
CG Technologies provides a range of endpoint security solutions to secure your onsite, cloud, and remote infrastructure. 
Benefits of Endpoint Security
There are several benefits of endpoint protection. They include:
Business loss reduction – Security goes hand in hand with business growth. By implementing robust protection systems, you guard your business against losses from data breaches and reputation damages.
Improved the speed discovery, response, and containment of threats
Improved productivity and performance or security teams
Reduces the Total Cost of Ownership for endpoint protection tools by increasing the workload they can handle for the same subscription
Unified endpoint security management through a single-pane console that gives visibility into all your endpoints in a single console
Seal security loopholes – with increased visibility into all your endpoints, you get a first-hand view into security gaps that were previously not detectable due to inefficient endpoint management
CG Technologies are here to help you secure your organization from existing vulnerabilities and unknown threats. We create an end-to-end security strategy to protect all IT infrastructure while managing your stakeholders for better visibility and threat prevention. Contact us to discuss your endpoint security needs.